Fresh Hot Maine Lobster

The focus of the festival is, of course, fresh hot Maine lobster! Enjoy your lobster dinner, served with melted butter, under the Main Eating Tent while enjoying a view of Penobscot Bay. What could be better on a warm summer day? In the Lobster Cafe located near the entrance of the Main Eating Tent enjoy Lobster Rolls, Lobster Mac'n Cheese, Lobster Bisque, Lobster Caesar Salad, and so much more!
Hear from Head Lobster Cooker Vern Mossman on how we're able to cook 20,000 pounds of lobster!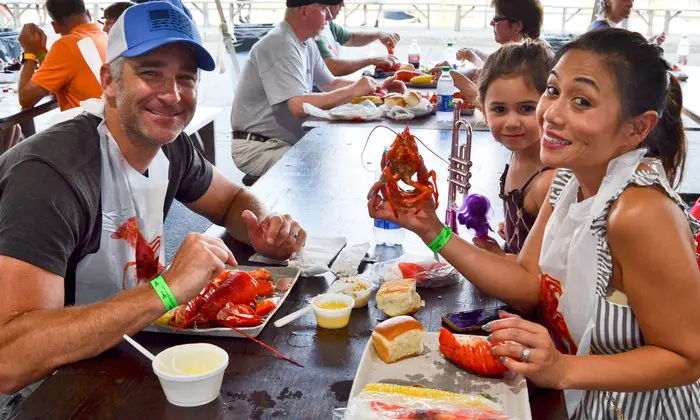 All-you-can-eat Pancake Breakfast
Served until 10am Thu, Fri, Sat & Sun. Featuring blueberry pancakes, sausage, juice, coffee and milk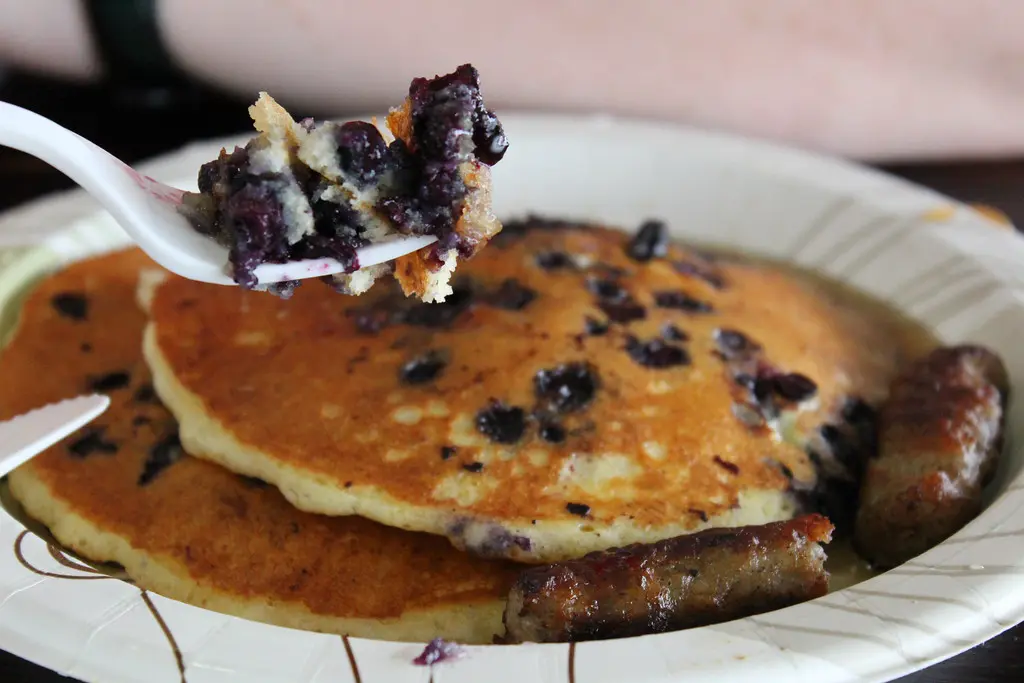 2023 Maine Lobster Festival Menu
The Eating Tent is located next to the sea wall on the grounds of the 2023 Maine Lobster Festival. Sit and enjoy the beautiful view of Rockland Harbor as you dine on some of our delicious seafood items.
(Coleslaw and an ear of fresh buttered corn on the cob also come with each meal)