Annual Steins & Vines Tasting Event

We are excited for our seventh annual Steins & Vines tasting event! Our event proudly features all Maine-made brews, wines and spirits. AGAIN in 2023 we have extended this event to TWO days with TWO sessions each day.
Thursday, Aug. 3
Session 1: 3:30-5:00pm
Session 2: 5:30-7:00pm
Friday, Aug. 4
Session 1: 3:30-5:00pm
Session 2: 5:30-7:00pm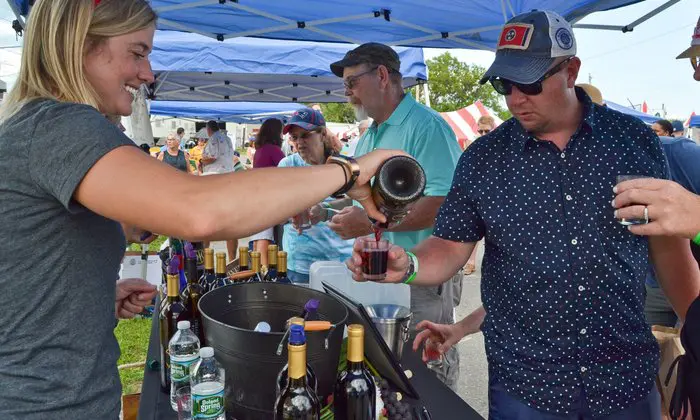 Our 2022 participants included:
Cellardoor Winery
Oyster River Winegrowers
Winterport Winery
Dragonfly Farm and Winery
Lange Twins Family Winery and Vineyards
Threshers Brewing Company
Rock Harbor Brewery
Liberator Brewing Company
Cushnoc Brewing Company
Penobscot Bay Brewing
Flight deck Brewing
Stone Tree Farm and Cider
Tin Top Cider Company
Freedom's Edge Cider
Ricker Hill Mainiac Hard Cider
This is a great opportunity to sample these delicious locally made beverages and learn more about the craft.
Participants will receive a commemorative glass.
Please be advised that all participants must be 21 years of age or older and must present proper identification to be admitted. No one under 21 years of age will be permitted into the event area.
For questions related to the event, email us at: [email protected]