Welcome to the Maine Lobster Festival!

The Maine Lobster Festival is five days of fun and feasting on the fabulous coast of Maine! This annual seafood festival takes place during the first weekend of August, from Wednesday through Sunday.
What started as an idea for a local marine festival to revive Midcoast Maine communities has turned into an internationally-recognized celebration of local seafood. The Maine Lobster Festival attracts visitors from as near as our local communities to those from countries around the globe.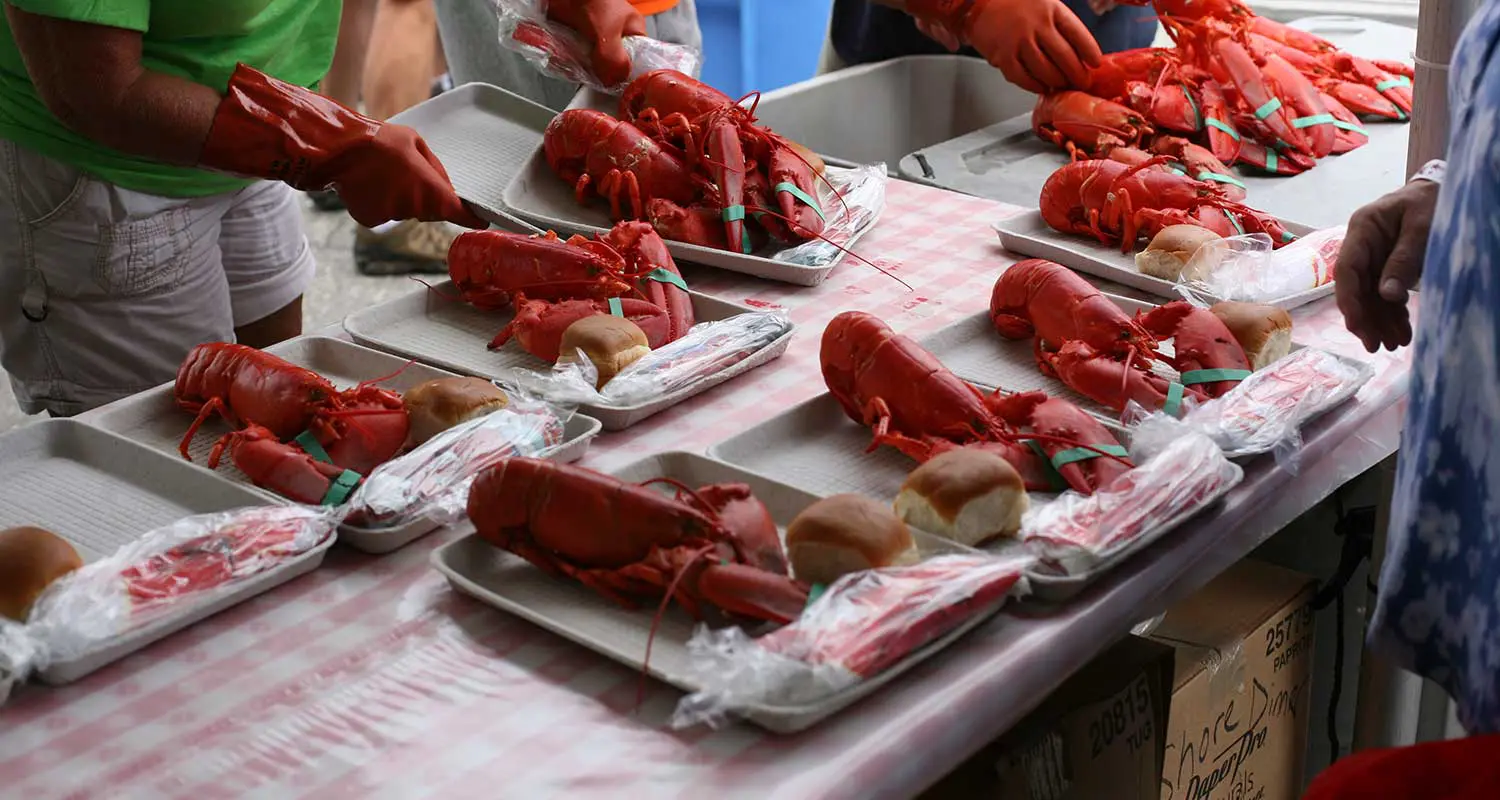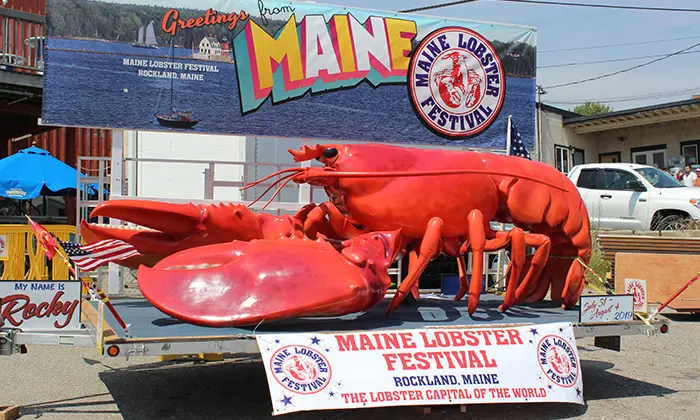 Getting Here

The Festival site, located at Rockland's Harbor Park, is easy to find on Main Street. There is FREE parking at South Elementary School (30 Broadway, Rockland, ME) where a free shuttle bus will take you downtown to the Festival. Buses run every 30 minutes or less. Entrance gates are located on Main Street and Park Street.
Rockland is four hours by car from Boston and less than two hours from Portland and Bangor. Popular airports for visitors flying in include Portland International Jetport, Bangor International Airport, and Knox County Regional Airport.
There are many different types of lodging options in and around Rockland, Maine. Whether you're looking for a nice inn within walking distance of the festival grounds or a campground where you can pitch a tent or park your RV, Midcoast Maine has plenty of options to suit all visitors. We recommend lodging options in Rockland, as well as the nearby towns of Camden, Rockport, Thomaston, Owls Head, Tenants Harbor, and Port Clyde. In each of these quaint towns, you'll receive the ultimate small, seaside community experience.
Latest Posts

With the SAG-AFTRA actors' strike in the news recently, it seems the right time to talk about "the third character"
For anyone who doesn't live in Maine, live lobster cooked and served at home is both a novelty and a
Late October is the peak of the fall foliage season in the Midcoast, where the Maine Lobster Festival takes place
With the SAG-AFTRA actors' strike in the news recently, it seems the right time to talk about "the third character"
For anyone who doesn't live in Maine, live lobster cooked and served at home is both a novelty and a
Late October is the peak of the fall foliage season in the Midcoast, where the Maine Lobster Festival takes place
Special thanks to our top-tier sponsors