The Maine Lobster Festival is pleased to announce that 11 young ladies will be competing for the title of Maine Sea Goddess at the 72nd Maine Lobster Festival. This year's Maine Sea Goddess Coronation will take place on July 31 at 6:30 p.m.
Amy Cathryn Gaiero of Belfast is a 2019 graduate of Belfast Area High School. She is the daughter of Carolyn and Frank Gaiero. Her hobbies include field hockey and traveling. In high school, her activities included National Honor Society, National Art Honor Society, Peer Leadership, Unified basketball, varsity field hockey, and varsity track and field. Growing up, Amy has traveled the country and her family has hosted multiple exchange students over the years. She is thankful for the opportunity to learn and share different cultures and traditions. Amy is excited to participate in the local tradition of competing in the Sea Goddess pageant. She plans to attend the University of Iowa and continue to pursue her passion of playing field hockey. Amy's sponsors are United Realty, Darby's Restaurant and Hearing Solutions, all of Belfast.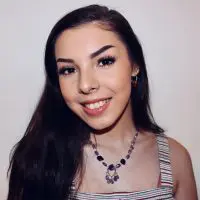 Andraya Elena Roque of Thomaston is a 2019 graduate of Oceanside High School. She is the daughter of Tamara Langdon, a native of Thomaston. Her hobbies include photography, make-up artistry, and painting. Andraya strives to be the best she can be and wants to make a difference in her community. She believes the Sea Goddess pageant will give her the initial steps to make a difference. She plans to become an esthetician and possibly major in criminal psychology. She is employed by Good Tern Co-op. Andraya's sponsor is Good Tern Co-op of Rockland.
Emalee Elizabeth Grant of Union is a 2019 graduate of Medomak Valley High School. She is the daughter of Michael and Kim Heald. Her hobbies include volunteering at local animal shelters, softball, and being the manager of the football team and the girls basketball team. In high school, her activities included Rotary Club, Outdoor Club, and Peers Assisting with Sincerity. Her future plan is to attend the University of Maine where she will be exploring the career of Nursing. Emalee is excited for the learning opportunity that comes with competing in the Sea Goddess pageant, and to learn about the community and the industries that make Maine unique. She is employed by Olympia Sports. Emalee's sponsors are Bean Maine Lobster and 180 Sealcoating and Striping, both of Rockland.
Emma Elizabeth Hooper of Waldoboro is a 2019 graduate of Medomak Valley High School. She is the daughter of Heidi White. Her hobbies include hanging out with friends, listening to music, going on hikes, and watching sunsets. In high school, her activities included National Honor Society, Valley interact, Olympia Snow's Women's Leadership Institute, prom committee, yearbook committee, and Peers Assisting with Sincerity. She values the Sea Goddess pageant and how it brings women from different communities together, and forms new friendships and unbreakable bonds. Emma plans to attend Maine Maritime Academy in the fall and study marine biology. She is employed by Moody's Diner. Emma's sponsors are Moody's Diner of Waldoboro, York Marine of Rockland, and The Green Thumb of Rockport.
Haylee Anita Sylvester of Owls Head is a 2019 graduate of Midcoast Christian Academy. She is the daughter of Warren and Amanda Sylvester. Her hobbies include hiking, kayaking, fishing, biking, horseback riding, drawing, and traveling. In high school, her activities included volunteering, hosting bake sales and auctions, going on mission trips, and helping prepare and serve food to the homeless. She is very active in her church, is part of its youth program, and helps assist during the summer with Vacation Bible School. Haylee's future plan is to join AmeriCorps NCCC where she is excited to meet new people and help within the communities. She hopes to continue going on mission trips within the U.S. after AmeriCorps and also plans to attend college. She is employed by Atlantic Baking Company. Haylee's sponsors are Rockland Ford and Back Cove Yachts of Rockland.
Jasmine Bouchard of South Thomaston is a 2019 graduate of Oceanside High School. She is the daughter of Randy and Janet Bouchard. Her hobbies include running, tennis, art, baking, watching movies, gardening, four-wheeling, listening to music, playing with her dog, and spending time with friends and family. In high school, her activities included National Honor Society, captain of the varsity tennis team, yearbook, Informed Young Leaders, Civil Rights Team, Key Club, Art Club, Gifted & Talented Art Program, and Oceanside mural projects. Jasmine loves trying new things and is excited to experience the Sea Goddess pageant, an event she has admired ever since she was a little girl. Her future plans are to attend college with an undeclared major and find her true passion in life. She is employed as a housekeeper. Jasmine's sponsor is Cafe Miranda of Rockland.
Katherine Nichole Simoneau of Thomaston is a 2019 graduate of Midcoast Christian Academy. She is the daughter of Craig Simoneau and Theresa Waters-Grubbs. Her hobbies include singing, making music, hiking, going to the beach, camping, road trips and spending time with friends. Katherine's favorite pastime is music. She plays the ukulele, trumpet, piano, and guitar. Her favorite instrument of all is her voice; she loves to sing. Her plans are to attend college while continuing to work. Katherine volunteers at Camp Washington and a Vacation Bible School that her family runs in Massachusetts. Katherine's sponsors are Rock Coast Plumbing & Heating of Thomaston and Myrtle Street Tavern of Rockland.
Kaysee Ellen Leary of Thomaston is a 2019 graduate of Medomak Valley High School. She is the daughter of Patrick and Denise Leary. Her hobbies include soccer, track and field, spending time with family and friends, and participating in community service. In high school, her activities included National Honor Society, Peers Assisting with Sincerity, prom committee, yearbook committee, and Valley interact. Kaysee comes from a family of lobstermen and finds that one of the best parts of growing up in the Midcoast area is the therapeutic fresh air and ocean scent. Her future plans are to attend Thomas College to study forensic psychology. Kaysee's sponsors are Haskell's Water Treatment of Rockland and F/V Low Budgett II of Friendship.
Laura Boutin of Cushing is a 2019 graduate of Oceanside High School. She is the daughter of David and Tricia Boutin. Her hobbies include painting, being outdoors, and spending summers at the beach. In high school, her activities included Trekkers, Trekkers leadership, Key Club, National Honor Society, field hockey, tennis, Big Brothers Big Sisters, and the Arts @ Work program. Laura is excited for the experience the Sea Goddess pageant brings and plans to represent the festival with dignity and respect. Her future plans are to earn her bachelor's degree and eventually a doctoral degree in psychology. She hopes to one day start a family as well. Laura's sponsor is Fiore Artisan Olive Oils and Vinegars of Rockland.
Makaila Hickey of Rockland is a 2019 graduate of Oceanside High School. She is the daughter of Dawne and Lee Hickey. Her hobbies include yoga, field hockey, coaching youth field hockey, Trekkers, Trekkers student leadership, volunteering on Trekkers Board of Directors, and hiking. Her high school activities included Key Club, student government, prom committee, field hockey and Mariner Gazette staff. Her future plans are to attend Husson University to major in mass communications. She hopes to someday become a Trekkers program manager. As a little girl, Makaila remembers the excitement she felt as she watched the Lobster Festival parade and the excitement of seeing the Sea Princesses ride by in their convertibles. Makaila is not only living out a childhood dream of becoming a sea princess, but she is excited to represent and be a spokesperson for her community and the festival. She is employed by Clan MacLaren. Makaila's sponsors are Sam's Seafood LLC, F/V Sunrise, and F/V Moonrise.
Meghan Jean Keizer of Port Clyde is a 2019 graduate of Camden Hills High School. She is the daughter of Jamie Keizer and Angie Dugan. Her hobbies include going to the beach, kayaking, traveling, exercising, and spending time with family and friends. In high school, her activities included varsity softball, National Honor Society, Trekkers, and prom committee. Over the years, Meghan has been active in the festival by volunteering, eating lots of food, and enjoying the rides. She's competed in festival contests including the Cod Fish Carry and the Lobster Eating Contest. She hopes that by participating in the Sea Goddess pageant, she can inform and educate others on the importance of supporting and maintaining the fishing industry. She is employed by Luke's Lobster and Squid Ink Coffee. Meghan's sponsors are Tenants Harbor Fisherman's Co-op and Brooks Trap Mill of Thomaston.
Judges
Kate McAleer
Kate McAleer is the owner and founder of Bixby & Co., an artisan confectionary producer located in the historic working waterfront of Rockland. Bixby & Co. was founded in 2011 to produce and sell unique, natural and organic chocolate products. Kate earned her honors B.A. from New York University and holds diplomas in pastry arts and culinary management from the Institute of Culinary Education in New York City. The first Bixby products were developed after experimentation and trial and error in the family kitchen and are currently sold across the country in over 3,000 specialty- and natural-food stores. Kate is the 2014 Gorham Savings Bank LaunchPad winner, the MaineBiz 2014 "Nexter" of the top 10 people impacting Maine's economy, the 2015 Small Business Administration's Young Entrepreneur of the Year for Maine, and the 2016 Tory Burch Foundation Fellow and Tory Burch Foundation Grand Pitch prize winner of $100,000. In 2017, Kate and Bixby & Co. launched the first "Bean to Bar" chocolate production in the State of Maine, sourcing cacao directly from farmers and processing a complete product from the organic bean through to the end result – the chocolate.
Allison (Murray) Tufts
Allison (Murray) Tufts resides in Auburn, New Hampshire, with her husband, Patrick, and their two children, Nick and Lydia. Born and raised in Rockland, Allison is a graduate of Rockland District High School and the former 1989 Maine Sea Goddess. She graduated with a Bachelor of Arts Degree in English from the University of Southern Maine and earned a Master of Science in Organizational Leadership from Southern New Hampshire University, where she has worked for the past twelve years. As a program manager at SNHU, Allison has been instrumental in the creation and implementation of the coaching and evaluation model that the university relies on to ensure quality across all online adjunct faculty. She still considers Maine home, and loves visiting family and friends in Rockland. She is honored to be a part of this year's coronation and looks forward to meeting the amazing young women participating in the pageant.
Kimberlee Graffam
Kimberlee Graffam is part of the third generation in her family's seafood business. Her family currently owns and operates Graffam Bros. Seafood Market, a business that evolved from her grandfather's import/export lobster business that he started in the 1940s. In addition to the seafood business, the family diversified into a home heating oil company. Recently, the heating oil business became a part of Maritime Energy and Kim followed that operation to become customer service manager, while her husband handles the day-to-day operation of the Seafood Market. When she is not working at Maritime or fulfilling her role as president of her family's company, Kim and her husband, Leni, are active Rotarians in the Camden Rotary Club and enjoy spending time with their four daughters, three cats and a dog. Kim is an avid New England Patriots fan and when not travelling to games, she loves to read or crochet in her spare time.
Necole Dabrio Janczura
Niki was born and raised in Midcoast Maine and was a sea princess contestant, representing her hometown of Thomaston in 1987. Following a 25-year career in the nonprofit sector, Niki is now the business development officer at First National Wealth Management for Knox County. During her career at two world-class museums, Niki played a vital role during transitions of leadership and in many new initiatives. Donor cultivation, volunteer resources and event management round out her experience and underscore her commitment to building relationships. Niki serves on the board at Knox Museum and Rockland Public Library Endowment Association, as well as committees for several local nonprofit organizations. Niki and her family reside in Cushing.
Daniel Hart
Petty Officer 1st Class Hart was born and raised in Southern California until he turned 19 and decided to join the U.S. Coast Guard. He began his career as a quartermaster and is now a boatswain's mate. He has been stationed on cutters in San Diego, California, and St. Petersburg, Florida. He has also been stationed at a small boat station in Yankeetown, Florida, and at a training center in Charleston, South Carolina. He is currently the operations/training petty officer at Coast Guard Station Rockland, Maine, where for the last two years he has acted as the Coast Guard liaison for the 2017 and 2018 Maine Lobster Festivals. As Coast Guard liaison, he has coordinated over 100 Coast Guard personnel to volunteer as lobster cookers, color guards and princess escorts as well as with parade set up, main-stage set up, and the arrival and departure of King Neptune.
Crown Bearer
Charley Thompson
Charley Thompson, age 4, is the daughter of Rebecca and Corey Thompson. She attends Little Learners Childcare in South Thomaston, where she enjoys seeing her friends and learning. She enjoys visiting lighthouses, going on vacation, playing outside, spending time with her family, and playing with her pups. Charley has grown up in the fishing community as her dad manages a fishing wharf in Owls Head. Charley's mom and dad have always kept her close to the ocean. Charley's mom was a contestant in the 2008 Sea Goddess pageant and was a judge for the 2016 Sea Goddess pageant. Charley will continue in her family's footsteps as a second-generation volunteer for the Maine Lobster Festival.
Emcee
Tyler Curtis-Southard
Tyler Curtis-Southard grew up in the south end of Rockland and has been attending the Maine Lobster Festival all his life. He was active in his school and community, graduating from Rockland District High School in 2004. After graduation, he pursued his childhood dream of becoming a meteorologist and attended Lyndon State College in Vermont, where he graduated in 2009 with degrees in meteorology and news communication. Tyler moved to Georgia to work at a FOX and ABC television station as a meteorologist and reporter. After two years there, he moved to Arkansas where he continued his work as a broadcast meteorologist and produced an outdoor adventure segment. In 2015, Tyler returned home to Rockland working as a meteorologist and producer for VillageSoup and Courier Publications. He is very happy to be back living in beautiful Midcoast Maine and just last year became married to Andrea Curtis.
Singer
A native of Rockland, Maine, 2007 Sea Princess, and longtime Festival volunteer, Alexandra Desaulniers, currently lives and performs professionally in Washington, DC and the Capital region. Alexandra is an active singer and actress, performing roles in plays, musicals, and operettas with Shakespeare Theatre Company, GALA Hispanic Theatre, and The In Series among others. Alexandra also sings with the Friday Morning Music Club Arioso Chorale and the Yale Alumni Chorus. She graduated from Colby College with a Bachelors Degree and Honors in Theater/Dance and Anthropology. Alexandra currently studies with Matthew Edwards of Shenandoah University and the CCM Vocal Pedagogy Institute, singing multiple music genres from classical to jazz, pop and country.
About the Maine Lobster Festival
Five days of fun and feasting on the fabulous coast of Maine, the Maine Lobster Festival attracts thousands of people to the Midcoast region and has a long tradition of giving back to the local community. In recent years, the festival committee has given more than $500,000 to Midcoast Regional Child Development Services, Trekkers, Meals on Wheels, and many other organizations. The 2019 Festival will be held July 31 – August 4.
For more information about the Maine Lobster Festival, visit the website at www.mainelobsterfestival.com and "like" them on Facebook, or follow them on Twitter at @MELobsterFest.